Team Players
---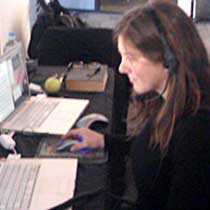 Choosing the right people
We know the importance - and the challenge - of choosing the team of professionals you assemble for your production. By choosing Magic Teleprompting for your prompter needs, you'll be getting an experienced, skilled, and personable operator that will mesh well with your crew and talent.
Personable and Friendly
---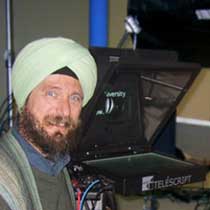 A smile goes a long way
The often long hours, close confines and the challenge of creating a great production emphasize the need to choose crew members who work well with others. Personable, yet professional, all of our people understand that a smile goes a long way toward creating a good prompting experience. We know a positive, friendly, attitude can help your talent feel relaxed and confident, and in turn, your client and crew will feel the same.